Last updated:Thursday, 15-Nov-2007 07:16:40 JST
Alexei Sultanov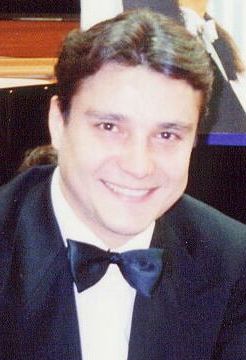 If you want to know Alexei well, it is recommended to go to Alexei's official page. In this page, We would like to share some of the data, like photos or audio recordings.
We are still looking for any kind of Alexei's information(like the followings). Our data is very limitted which we can get in Japan. Your contribution is highly greatly appreciated.
any photos taken in all over the world
any recordings taken in any competition or concert
any recordings broadcasted on the radio
any video tape recordings broadcasted
Thank you for your cooperation.
Repertoires
Repertoires of Alexei Sultanov are on his official website.
You can check his both of concerto/solo repertoires at the following link.

Photo page
You can see some of Alexei's photos.
Alexei Sultanov photo page.
Alexei Sultanov photo page -memorial-.
Concert bill information
You can see some of Alexei's concert bills.
Concert bill information page.
Audio recording file download
Currently, there are no available files which can be downloaded.
---
Alexei Sultanov official web page
Go back to Hope page